Breeding Concept
Our goal is to breed particularly noble, sensitive and versatile horse with a character that allows for strong personal bonding and a high willingness to perform.
Original characteristics such as hardiness, perseverance, fertility and longevity are naturally of great importance. With the Arabian Purebred we hope to obtain a modern, particularly beautiful type with acceptable size, frame and good top line, so that the suitability of the riding horse suitability can never be questioned.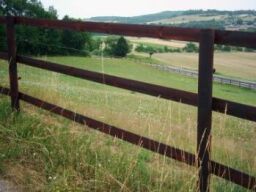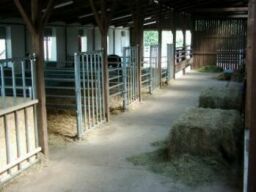 We believe that kind and appropriate raising and nurturing of the herd groups with a large degree freedom in large pastures. The winter stabling consists of stables for small groups with constant access to paved paddock and hourly excursions on the pastures. After being weaned from their mothers the fillies are integrated into herd of mares of various ages. This is to ensure that the filly learns the proper behaviour within a herd and assures wider variety of social contact. No horse under 3 years ever comes into a single box. The results are peaceful development of the innate characteristics of the horse. These then present themselves in a high willingness to perform, an easy level of bonding between horse and people and the freedom bad habits and social disorders.
Our young colts are often grouped after being weaned from their mother in a herd of mixed ages out of sight from the mare stables.
For most of the winter there is free access to a pasture (one hectare). This may be temporarily reduced due to weather conditions such as continual winter rains.